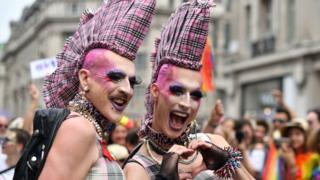 Up to 1.5 million people have been on the streets of London for the Pride parade.
Starting at Portland Place, the parade went across Oxford Circus and down Regent Street before arriving at Whitehall via Trafalgar Square.
This year's event celebrated 50 years since the first Stonewall uprising in New York.
London Mayor Sadiq Khan said he hoped it would be the biggest Pride event to have been held in London.
More than 30,000 people from 600 groups, organisations and businesses were taking part in the event, which this year has a theme of Pride Jubilee.
The Red Arrows carried out a flypast at 13:25 BST.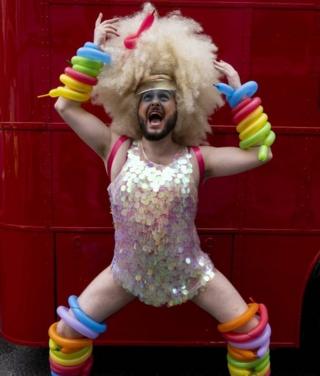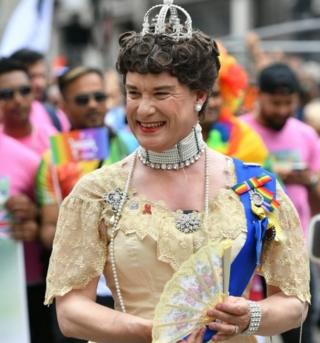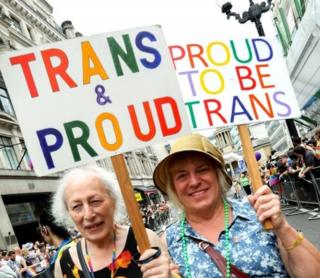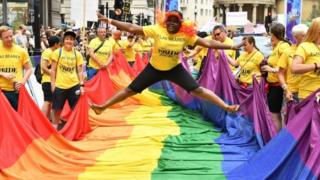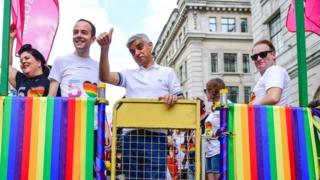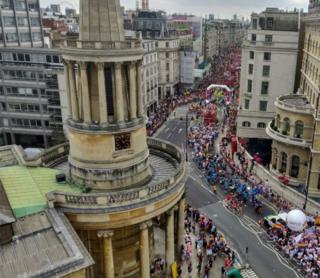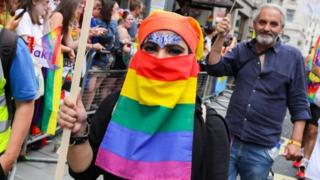 Don Pepper, who was at London's first pride event said it was very different then.
"There was no dressing up, there was no drag – it was just everyone dressed normally," he said, adding that there were probably about 1,000 people marching then.
"There was abuse from cars whereas now people cheer you on, but then they would tell you to disappear.
"There wasn't any entertainment afterwards, we just sat down and had a picnic and that was it."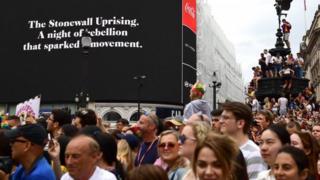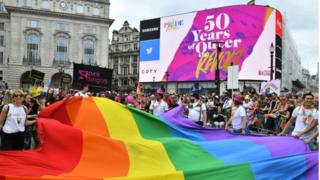 All pictures copyrighted.
emergency plumbers clapham junction

Source link